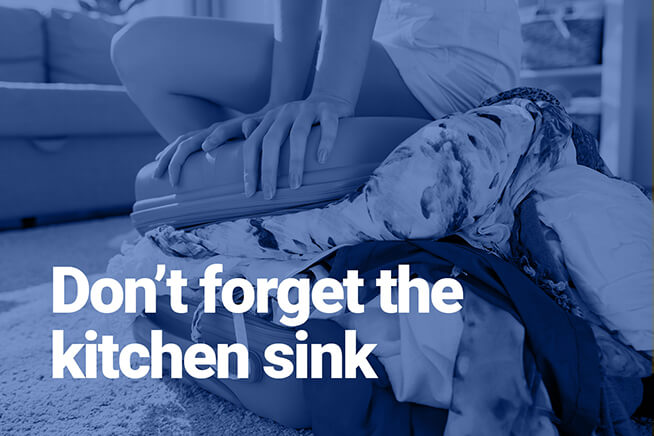 Top things Brits forget to bring on holiday
It's the start of summer and things are heating up! We know how much many of you may be looking forward to a well-deserved holiday
That's why we're here to help you make your home away from home your own for less!
From creature comforts and fashion must-haves, save on the holiday essentials with Defence Discount Service.
Whether it's a boozy weekend away with your mates or a week (or longer) flopping by the pool with your family, somehow enjoying the hot weather always feels that little bit better when you're away from home. That said, many of us have experienced the frustration of arriving at a hotel, BnB or campsite only to discover you've forgotten something important!
Last year, a study of 2000 people by M&S Bank established that the top twenty most common items Brits forget to take on holiday are:
1. Toiletries
2. Phone charger
3. Travel adaptor
4. Sunglasses
5. Sun cream
6. General clothing
7. Headphones
8. Swimwear
9. Shoes
10. Underwear
11. Prescription medicine
12. Make-up
13. Prescription glasses
14. Books/e-reader
15. Guidebooks
16. Bank card
17. Passport
18. Travel insurance
19. Maps
20. Foreign currency
Most things you can of course buy whilst on holiday however why spend more than you have to? Get prepped and plan ahead with Defence Discount Service.
Whether it's bug spray, a portable phone charger or your favourite Hawaiian shirt, skip the queue and save time and stress when planning your next trip! Log in and start shopping to find out what essentials you could stock up and save on!